I own a reMarkable2 device. A digital notebook that feels like paper. It's a great digital notebook but a really terrible tablet (if you can even call it this way). Personally, I don't mind that, but ever since I started to work with it, I've been dreaming about a device that would bridge the gap between a digital notebook and an interactive tablet. Eyemoo (Eyemōō) tablet comes with a unique display, is it enough to keep me interested?
What's that?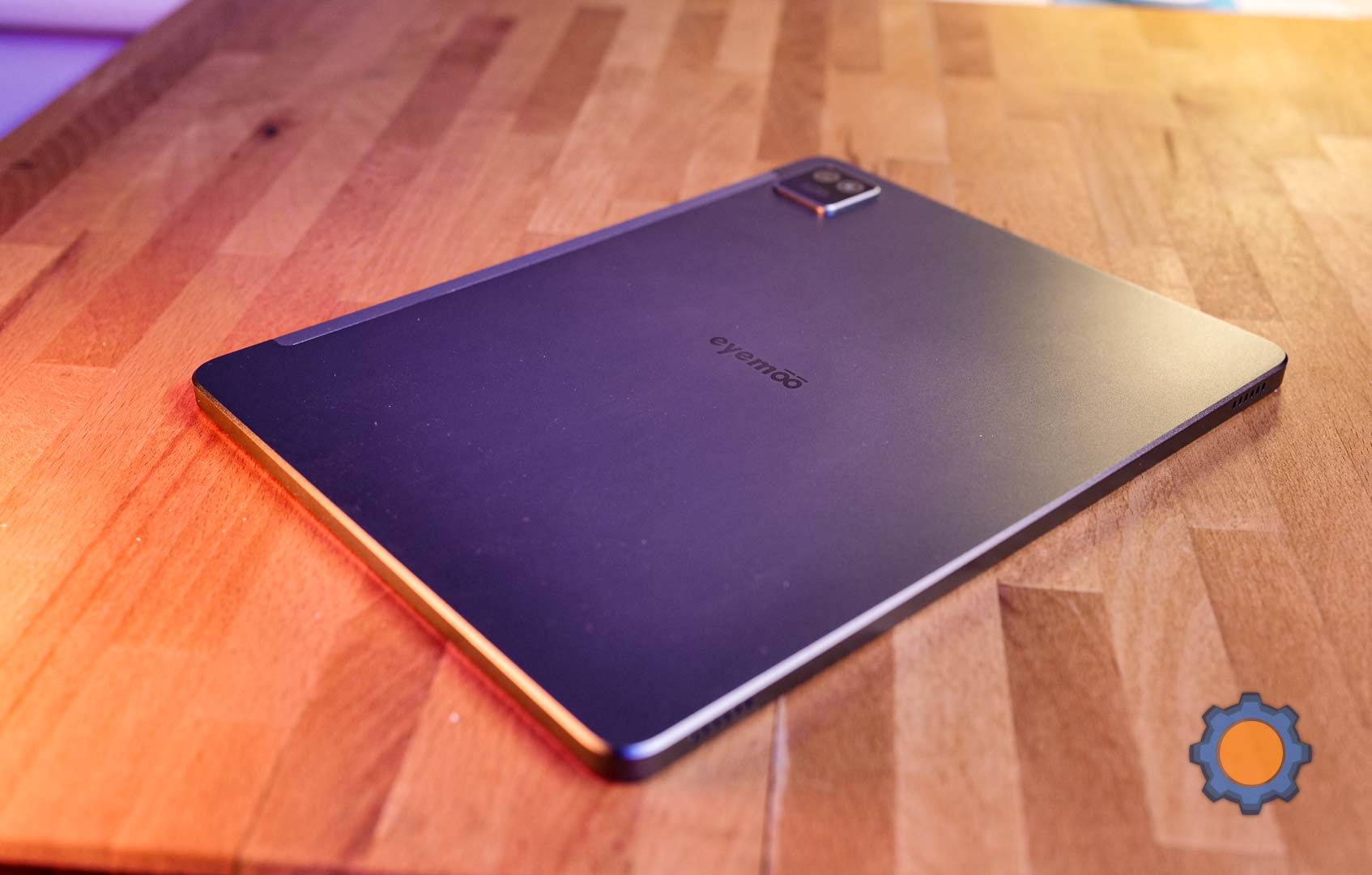 It was a little odd unboxing experience, as the sealed box was completely white. No logos, no text – no information about the product either – I'm sure this is a marketing sample but I'm curious to see how the tablet will be pitched to a regular customer. They are excused. As I power their RLCD tablet, they are preparing their crowdfunding campaign. I'm positive your unboxing experience will feel more premium.
In an alu body sleeps a 10.1″ display. While I'm curious to simply turn it on and experience how the RLCD feels and looks like, I glide my hand around its edges to find a single USB-C (sadly USB 2.0) port, power and volume buttons. It feels premium in my hand. After covering a couple of inexpensive tablets, I can set this tablet apart just by the touch.
Bezels are just big enough to assure a comfortable grip in any orientation without my palms encroaching on the display footprint. It hides sensors and a 5MP front-facing camera, while the back camera is embedded inside a small square extrusion. I don't expect much from these cameras, but we shall test them anyway. Other than speaker grills at both sides of the bottom edge, and a small microphone hole there is not much else to tell.
Specs
Under the hood, we have an 8-core CPU (2 x 2GHz + 6 x 1.8GHz) supported by Mali G52 MC2 graphical chipset. To complement the generous selection of cores, Eyemoo added 6GB of LPDDR4 RAM and 128GB of non-expandable storage. While support for microSD cards would be nice – I don't think you'll run out of space on this tablet soon.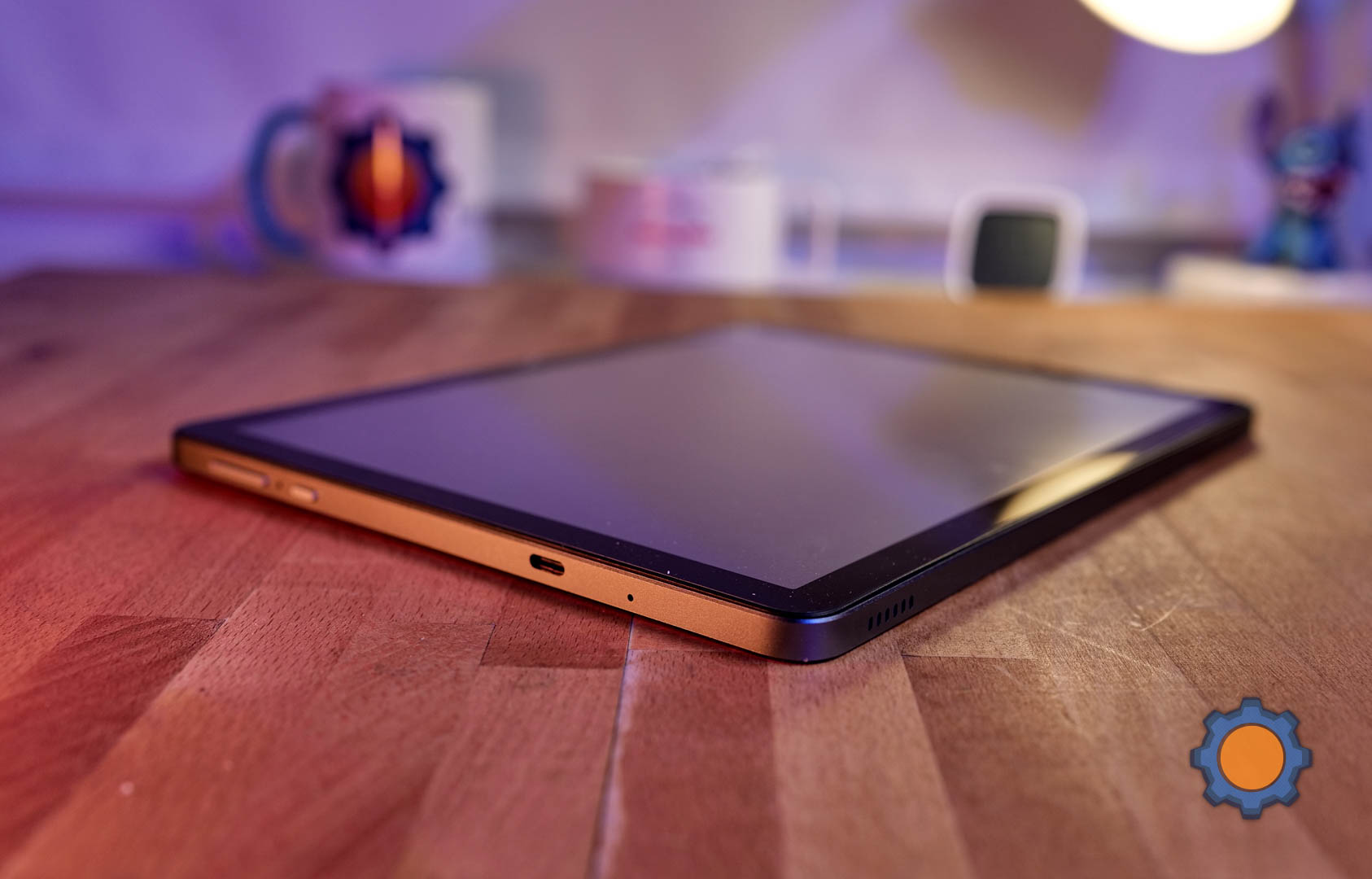 The tablet brings WiFi a/b/g/n/ac covering 2.4GHz and 5GHz bands and Bluetooth 5.0. It supports GPS/GLONASS/BEIDOU/Galileo – for worldwide positioning support and the whole thing is powered by a 6000mAh battery.
It looks like Eyemoo is trying to strike a balance between having mid-range specifications and being a value proposition for everyone. It punches above what Samsung Galaxy Tab S6 Lite has to offer while being only a little more expensive. The asking price of $499 reflects the specs as well as the new RLCD technology.
Battery
RLCD makes a big difference in how the device consumes the battery. Without the backlight enabled, the device lasts days with the screen on. When on standby, you are looking at more than 2 weeks before another charge.
As the backlight isn't very bright, even when enabled, it keeps the screen on for hours before your charge anxiety kicks in. The actual usage time will depend more on CPU-intensive tasks than screen time – which is a completely new way of looking at devices.
Cameras
I'm yet to test a tablet with an impressive camera. That domain seems to be reserved for phones for now. Eyemoo brings 5MP selfie camera and a 13 MP AI camera as the main shooter. I'm not sure what the AI part does, but neither of the cameras makes me squeal over-produced images.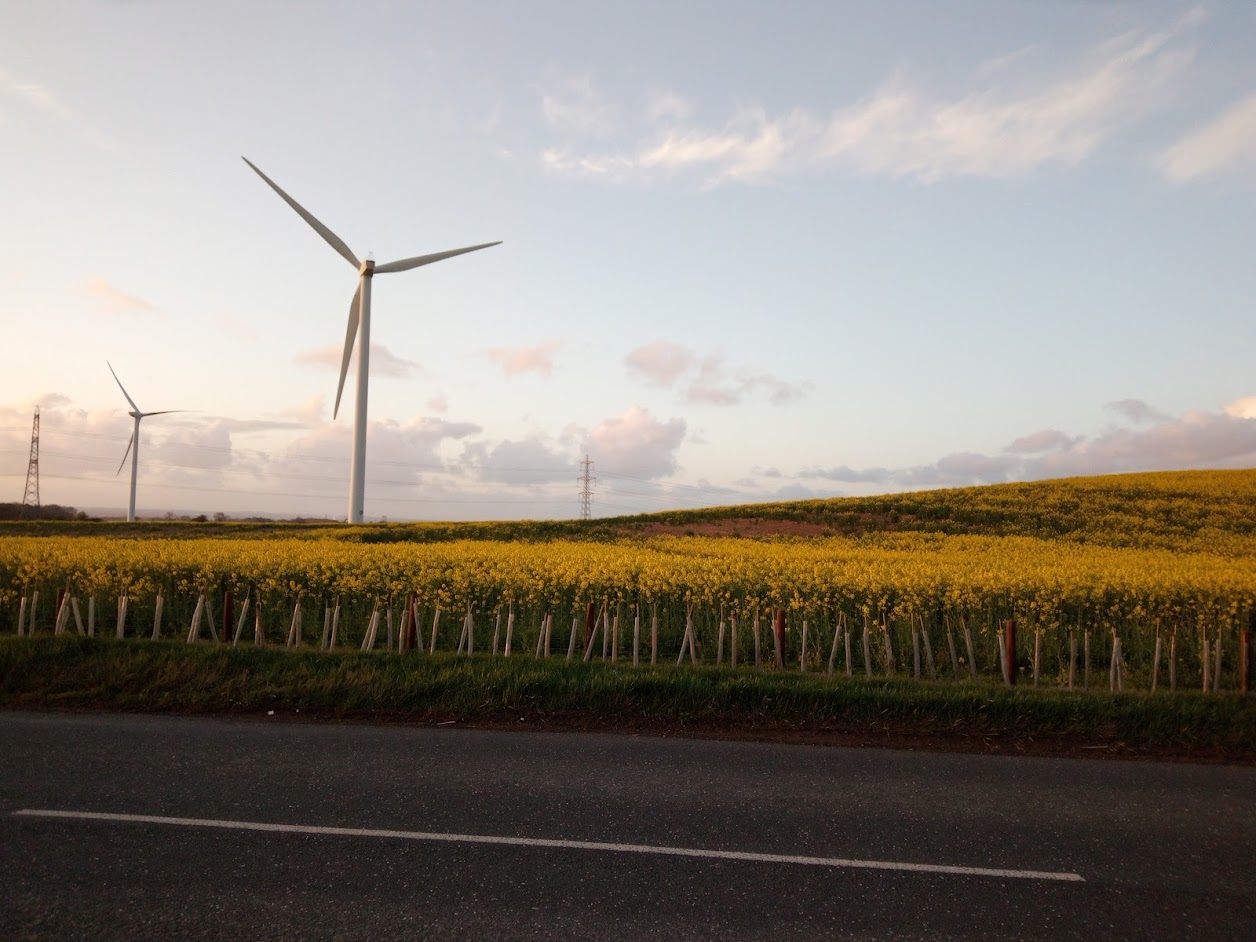 Selfie
The front-facing selfie camera is located in the centre of the longer edge and it will fill everyone's needs when it comes to video calls. Selfies are ok – but they won't win any prizes. The colour seems to be a little more saturated than I would like. Perhaps it's a conscious choice to compensate for the type of display Eyemoo has.
Videos are passable. A little compressed but ok for the purpose. You won't look like a total potato, the video is also slightly saturated, but it will do just fine
Main
The 13MP camera brings more pixels and much better colour reproduction. Even in the evening sunset, the camera captures images well as long as you are not tempted to zoom too much in. The dynamic range isn't impressive, but I have seen much worse on tablets. You can get a little artsy, but in general, the tablet's camera is just that – a tablet camera.
Videos shot on Eyemoo are limited to 1080p30fps and are simply nothing special. If you find yourself without lights, there is a complimentary flash. That's pretty much all there is in the stock camera app.
Overall, enough for your typical productivity tasks. It's a tablet, not a camera.
Usage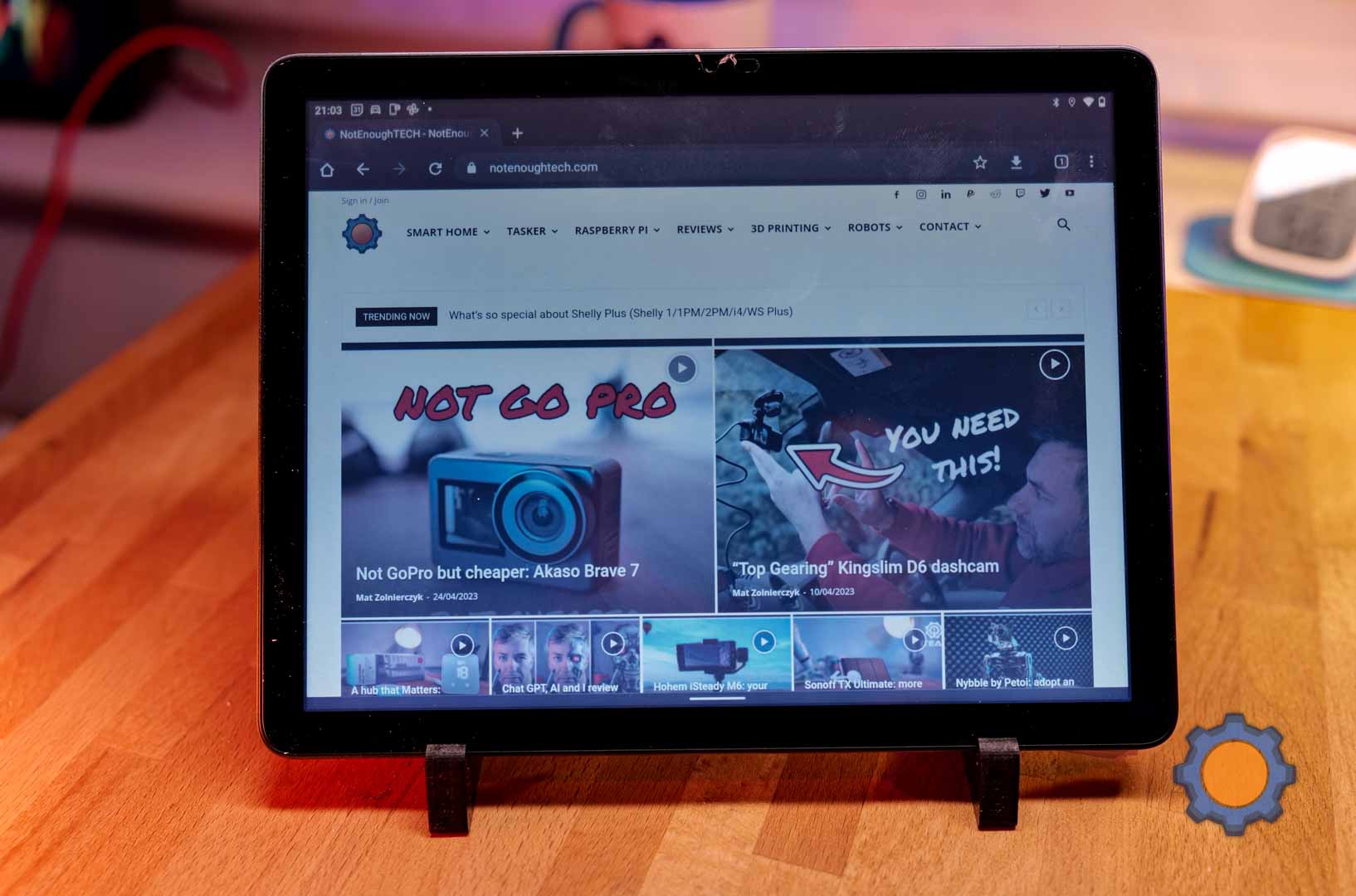 It's an Android tablet. Unlike reMarkable2, there isn't anything special about it. It does what any tabled can do. It's responsive and nippy. It comes with surprisingly little bloat and Android 12.
Connected to WiFi 5GHz, everything works fast and lag-free. Despite the baked-in screen protector – (which I really want to peel off once the review is done), the touches register nicely and typing is reasonable (considering the screen size). Even speakers sound reasonable well. They are loud, provide the stereo sound and while the lower frequencies are poor, I wouldn't go out of my way to find some headphones to enjoy YouTube content.
Gaming?
As the tablet feels responsive, and apps load fast, I decided to try a couple of games to see if the experience of daily use will carry over to the mobile gaming world. There are 3 titles that I usually like to test: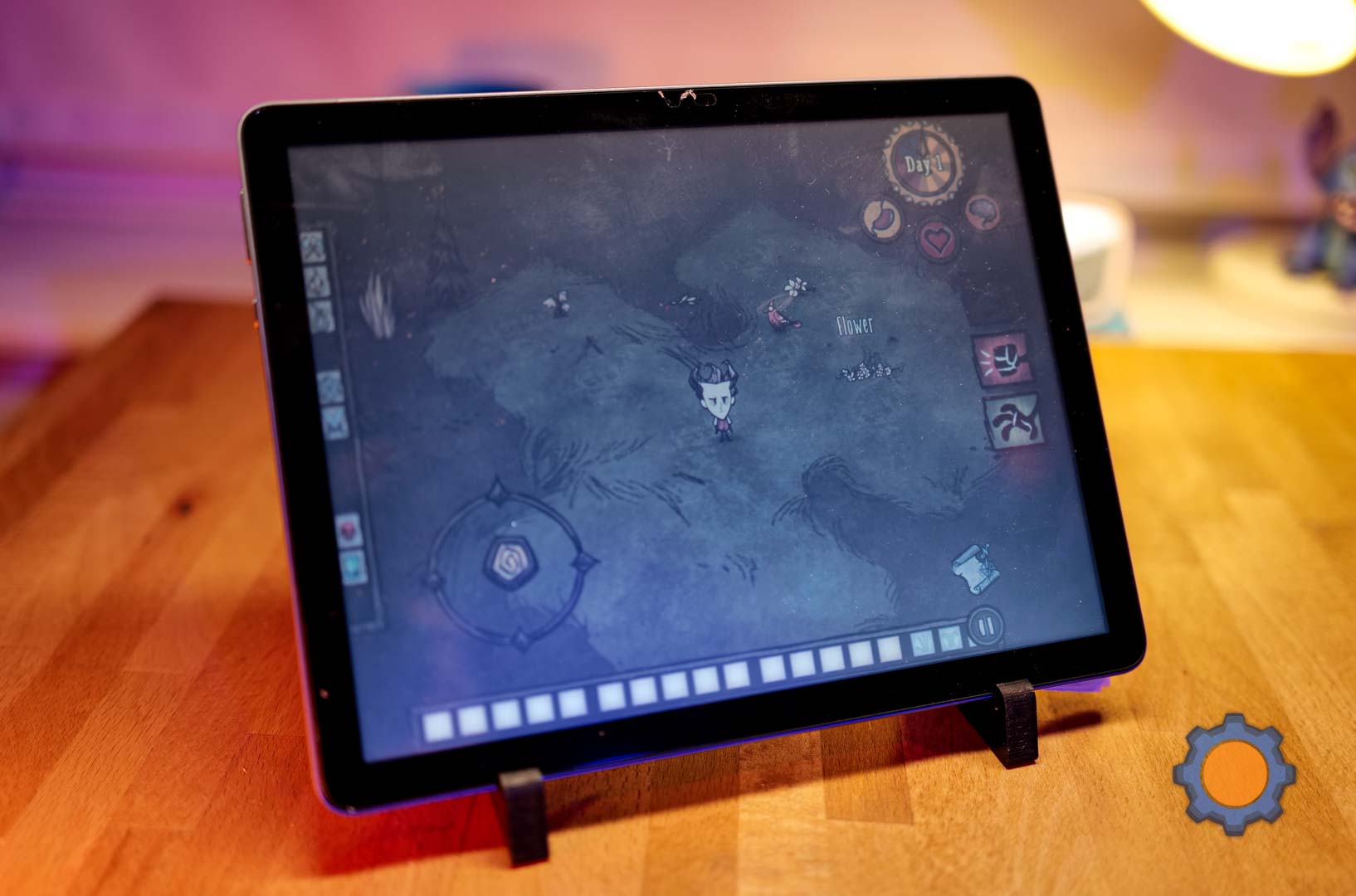 Don't Starve
A great little casual game about survival. It's far from demanding but illustrates how most casual games would perform on the tablet. The game loads in the instance, so do the levels and run without a hitch which is a great score for casual mobile gaming.
Minecraft
One of the most popular games, which when set right, can stress the CPU with its chunk load distance. With default settings, I had a very smooth gameplay and even when the render distance was raised to 12 chunks, the game retained the fluidity.
XCOM: Enemy Unknown
As a big fan of tactical games, XCOM is a perfect game to have on your tablet. The bigger screen makes mobile gaming so much easier and rather demanding textures can put the tablet through its paces to keep the framerate consistent. I'm pleased to report that the game looks as good as it would have on my computer.
Verdict: you can definitely have plenty of fun with this tablet if you are willing to forgive one thing: display! I have been skirting around it enough.
RLCD – let's talk displays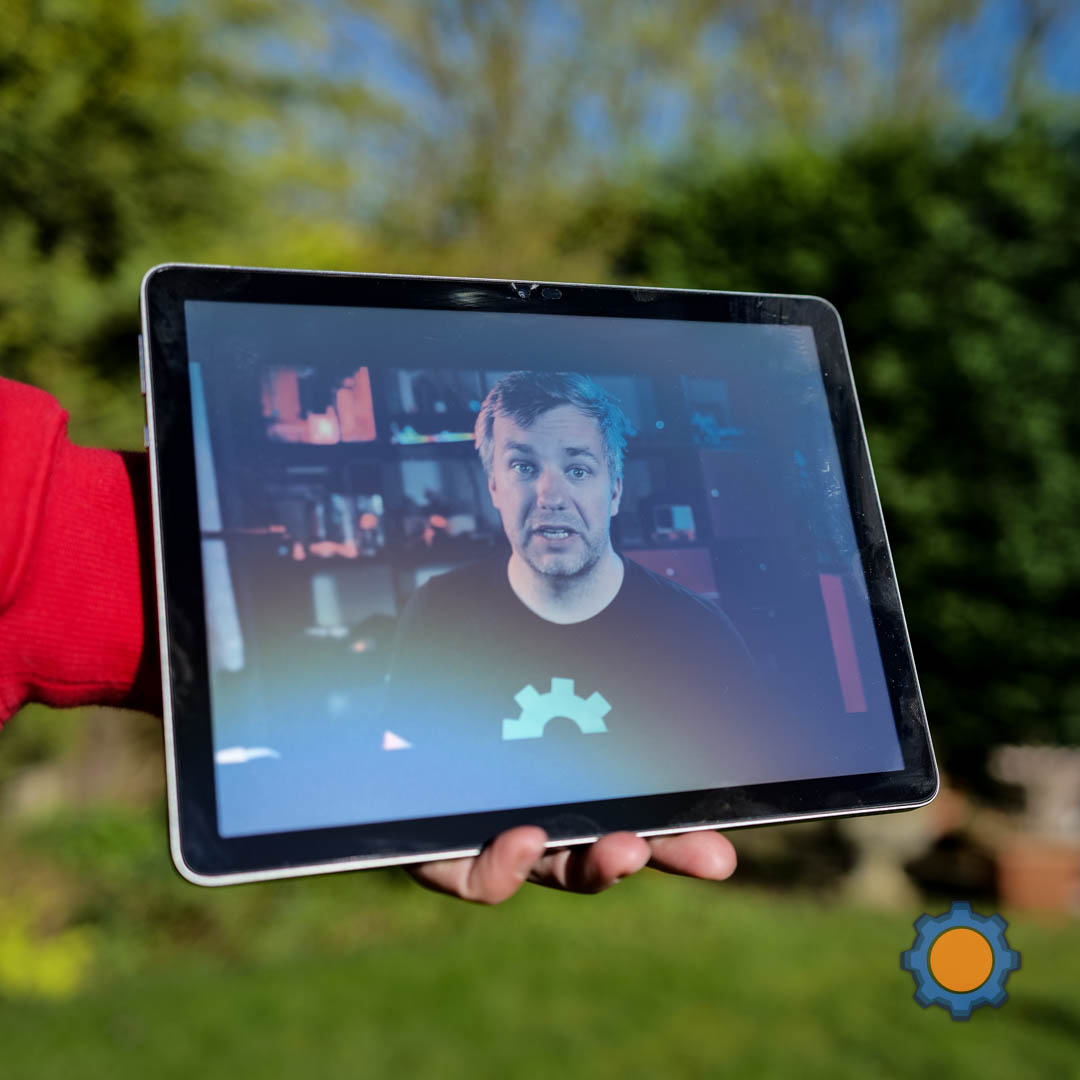 The "R" in RLCD stands for "Reflective". A typical LCD display requires a strong backlight to be seen as anything other than a black rectangle. E-ink displays work the other way around and offer screens that rely on the presence of external light. RLCD – is wedged somewhere in between. Without a backlight, the screen is still readable and it doesn't suffer from low refresh rates associated with e-ink technology. Eyemoo comes with a 1600*1200, 60Hz, 10.1″ display that supports 16777216 colours (yes I counted it all).
The more light is cast on the RLCD display, the better it looks (without highlight), leading to an absurdly good viewing experience in direct sunlight. My Xiaomi Mi11 has a bright and beautiful OLED display capable of 120Hz and when I'm out and about, the display feels dim. Eyemoo, excels, as long as you angle it well to remove the light glare. I feel that a choice of matte finish would mitigate some of these issues.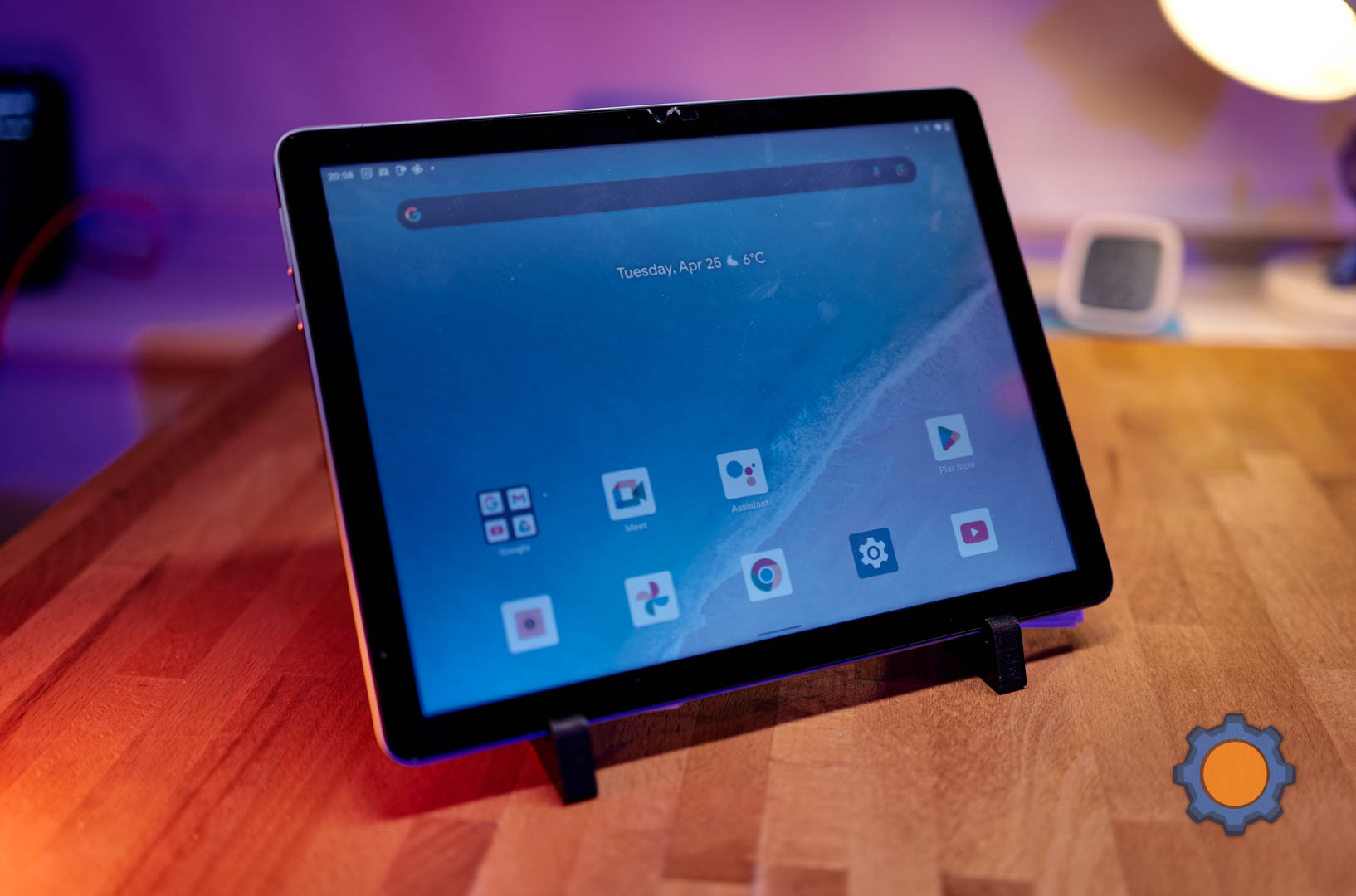 At night, the gentle backlight gives just enough light to transform the screen into a pleasant watching/reading experience. It's never overly bright – and always bright enough to accommodate the situation.
The "LCD" part assures that the screen doesn't suffer from refresh rate issues like e-inks, but there is a trade-off. The palette of colours is limited. Everything on the screen has a slight metallic tint. It's like each colour was passed through a filter that imitates these holographic stickers. As a result, the perceived colours are never true, and contrast is significantly higher than on any other displays. . The weakest point of the display are the dark colours. The reflective nature of the RLCD blends them together and dark scenes lack of detail.
It's something I could get used to over time, but I would lie if I said I wouldn't miss crisp and colourful videos from YouTube or games. Anything else, like social media, productivity apps and general web-browsing – it's something I could get used to quickly.
It's definitely a tablet to take on a sunny beach, where pretty much any other device is unusable without shade. Then again, would I be spending my time online, knowing there is warm sand and water waiting for me?
Is it RLCD enough?
There is a fine line between designing a unique device that fills the need of potential niche users and making a subpar tablet with a gimmick. Eyemoo tries to walk the fine line between offering a nippy Android tablet with an RLCD display and capturing the imagination of what this technology could become.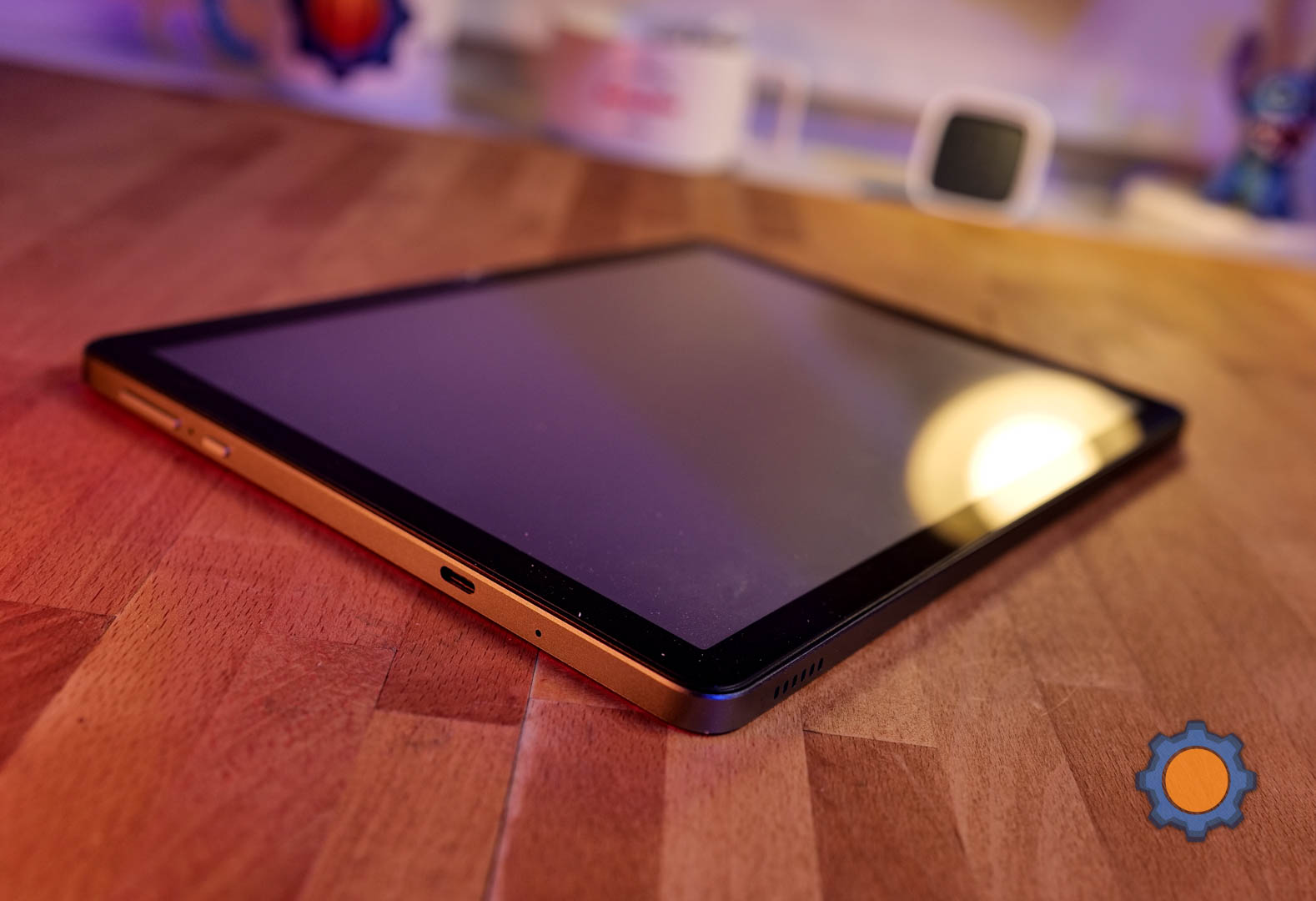 Pitching Eyemoo as the solution to eye strain may not be enough to get customers on board when all they have to do to look after their eyesight is to reduce the brightness and hours spent looking at screens.
The reason why the reMarkable 2 device is successful isn't because of the e-ink display. It offers a superior digital notetaking experience that captures the niche of people like me who love notes but hate taking countless notepads with them. Eyemoo offers a full Android experience and a reflective screen with better refresh rates but doesn't capture a specific use case.
For Eyemoo to succeed it must offer something beyond that, otherwise, the device is easily outclassed in the screen department by any other tablet out there. The better battery life of Eyemoo and superior performance in direct sunlight are clearly strong points of the technology.
Final thoughts
On one side, Eyemoo made a nippy tablet that fits the needs of all Android users, on the other side, I can't help but wonder if the inclusion of the RLCD alone is enough to make a jump from the vibrant OLED screens of this world. As tablets are made for people who care about displays, perhaps experimenting with RLCD phones would be more intriguing. It's an interesting device and deserves your attention – but the final decision will depend on how you use your tablets. As it stands right now, Eyemoo competes against tablets, rather than carving their own slice of the market. Let me know your thoughts in this Reddit thread.